Magical Bakony NEW TOUR
Nature & Culture - Walk in the romantic Bakony Mountains
8 days / 7 nights

2-center, self-guided walking tour

April to October 2019

tour date: on request (possibly no weekend arrival)

medium difficulty

5 walking days


start and end: Budapest

from 1 person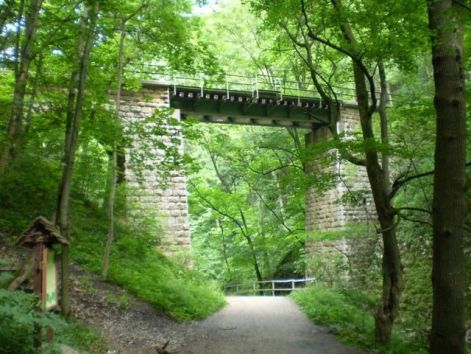 The Bakony Mountains lie in the very heart of Transdanubia, the most versatile part of Hungary. Its isolation, densely forested ridges, small closed basins and medieval fortresses and monasteries have protected the local inhabitants over the course of many stormy centuries. Come and discover the many natural and cultural treasures with this leisurely 2-center walking hoiliday. Once here, why not add a couple of days at Lake Balaton, the main summer attraction of Hungary - just about 30 km away.
Highlights: Budapest, 'Pearl of the Danube' - Zirc: Cistercian Abbey, Monument Library and Arboretum - Romantic Cuha valley - Csesznek castle - Bakonybél: Benedictine monastery, Pannon Observatory - 'Killer lake' - Veszprém, 'Town of Queens' - Lake Balaton
YOUR PROGRAM:
Day 1 - Budapest
Welcome to Budapest ! Depending on arrival time you may have time to explore the city in the afternoon. Budapest is the 'Pearl of the Danube' with grand buildings and sweeping bridges. It is a particularly busy city, full of history. If you have time, let yourself be tempted by one of the thermal baths - the most famous, Gellért will not fail to impress. you. The Fishermen's Bastion on Buda hill will offer you a splendid sight of the Danube, the impressive Chain Bridge and the magnificient architecture of the Parliament. Enjoy the many coffee bars and be entertained by the wonderful Hungarian folk musicians.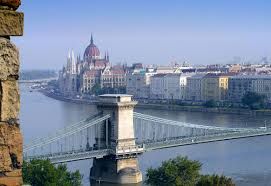 Day 2 - Zirc
Today you take the train to Zirc (app. 2 hours, 1 change) where you will spend the following 3 nights. Zirc is the highest lying town of Hungary. The local sights are all within walking distance offering a real cultural experience: Cistercian Abbey, Monument Library, Bakony Museum and Arboretum. (Meals: B, D)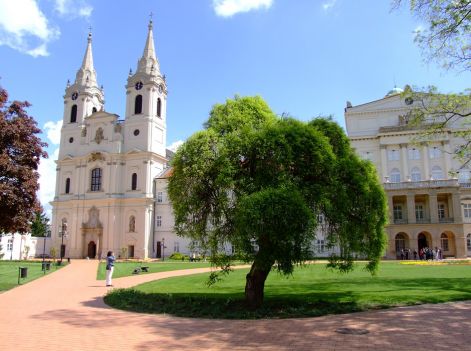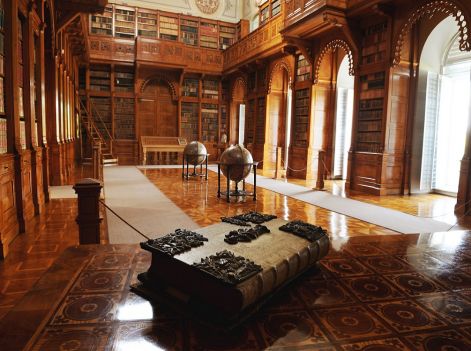 Day 3 - Zirc
Start your Bakony exploration tour in the romantic Cuha stream gorge. After the first 8 kms you'll hafe several options to continue your walk - we provide tour map, route proposals and timetable if you choose to return to Zirc on a very spectacular train ride. (B, D)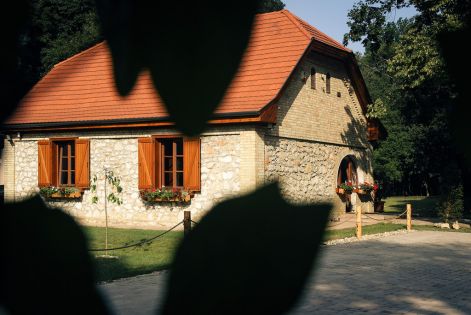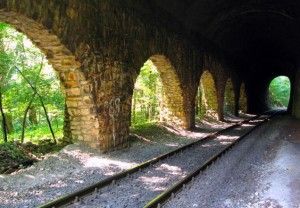 Day 4 - Zirc
Choose from the several walk options we'd prepared for your walking days. One of the circular walks may lead you e.g. to Csesznek castle, built 700 years ago on a cliff top excellent for protection. On your return visit 'Hubertus Inn' at Gézaháza. Overnight in Zirc. (B, D)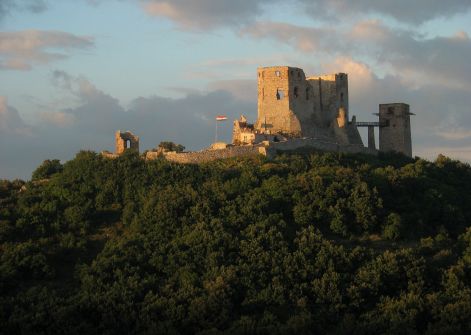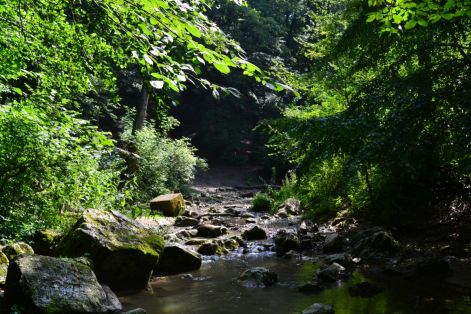 Day 5 - Bakonybél
Today you move deeper into the Bakony Mountains by walking to Bakonybél (19 km). This hidden place unfolds the history of the Benedictine monastery with the Holy source and calvary nearby. The 'Pannon Observatory' with telescope park and Planetary is an unexpexted novelty in this tiny village! Overnight in Bakonybél. (B, D)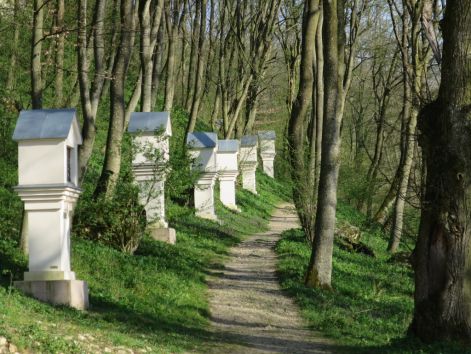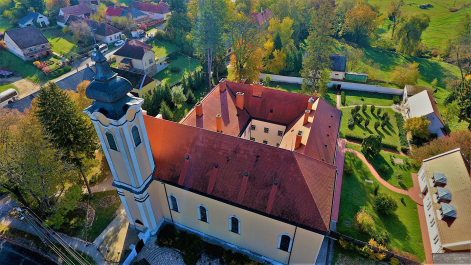 Day 6 - Bakonybél
From Bakonybél we also provide walking tour options for the next full days (10 to 20km). You may walk along the Gerence creek to the 'Killer lake', to Vár-hegy or Odvaskő cave, among others. Overnight in Bakonybél. (B, D)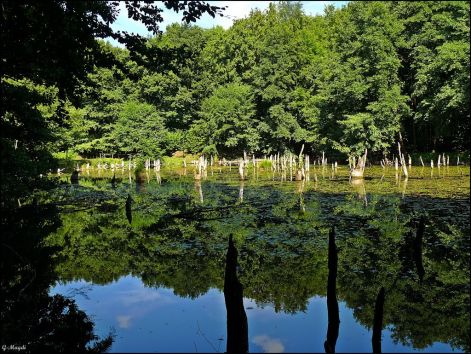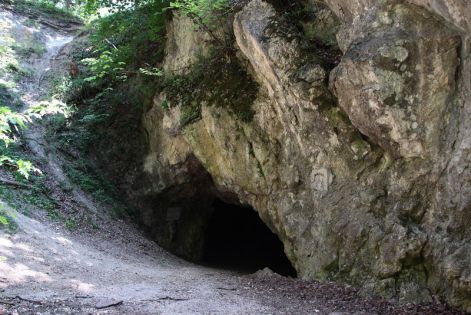 Day 7 - Bakonybél
Climb the highest point of the Bakony, Kőrishegy (709 m) today - or you may opt for a short bus ride and a city walk in the charming baroque town Pápa (30 km). Overnight in Bakonybél. (B, D)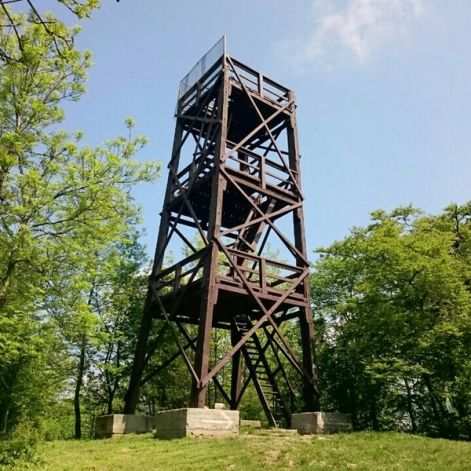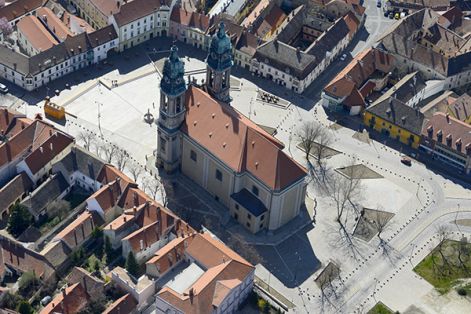 Day 8 - Back to Budapest & departure
Today you say goodbye to the Bakony and take your train back to Budapest (change in Veszprém). Do not arrage your flight for too early! (B)
OPTION: you may book additional nights if you feel like visiting more:
at any point of the tour

in Veszprém

at Lake Balaton (30 km)

in Budapest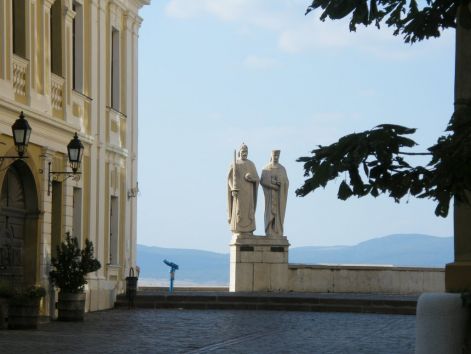 Rates 2019:
EUR 650.- per person (twin share)
Single room supplement: EUR 150.-
Solo walker rate: EUR 850.-
INCLUDED:
Welcome meeting, 7 hotel overnights, 7 breakfasts, 6 dinners, return train tickets (Budapest/Zirc), tour map, route proposals, luggage transport (Zirc/Bakonybél), transfer to train for departure (Zirc).
NOT INCLUDED:
Airport transfers, evtl. local train/bus rides, travel insurance, personal expenses, tipping. Picnic lunches are available on previous request.
LEVEL OF DIFFICULTY:
Medium - 4 days for circular walks (10 to 20 km, optional), 1 walk between the hotels (18 km). Over gentle mountains but with steep and rocky ascents at time. Sturdy walking boots are a must.
CARRYING:
Luggage transfer between the hotels (1x) and transfer to Zirc (1x).
ACCOMMODATION:
In friendly smaller hotels - 1x in Budapest, 3+3 nights in the Bakony.
If you prefer hotel-to-hotel walks, check out our
walking tour in the Bükk National Park !
*
Puzzle Tours: Hungary trips to remember
If interested, contact us:
puzzle.hungary@gmail.com